Finishing Information
At Skirtings R Us we provide premium skirting board and architrave and focus on the most popular finish: primed. Owing to our superior higher density board and our tungsten carbide tooling we are able to produce a moulded surface ideal for receiving paint.
Why Are Primed Finishes Most Popular On Skirting Boards?
Primed finishes are the most popular choice for skirting and architrave throughout the DIY, building and design industries. This is mainly because priming skirting board by hand is a labour intensive process and it usually takes multiple coats. However on the other hand taking the board any closer to fully finished, makes it impractical to fit, because any knock or scuff (easily done when installing) will ruin a gloss finish for the entire length, and creates costly mistakes.
In summary, a pre-primed skirting board will take a skirting board as close to finished as possible, without increasing expensive wastage risks.
Skirtings R Us Finishes Range
Un-Primed
Un-primed skirting board or architrave will be supplied raw, and will have no MDF primer applied to it. The product will need to be primed before finishing coats are applied. Un-primed products may be available on a shorter lead time (potentially on a next day delivery), as they don't need to be painted. Please contact us if you need un-primed materials quickly.
Please note: as MDF is an absorbent material, the product may take two or more coats to seal it.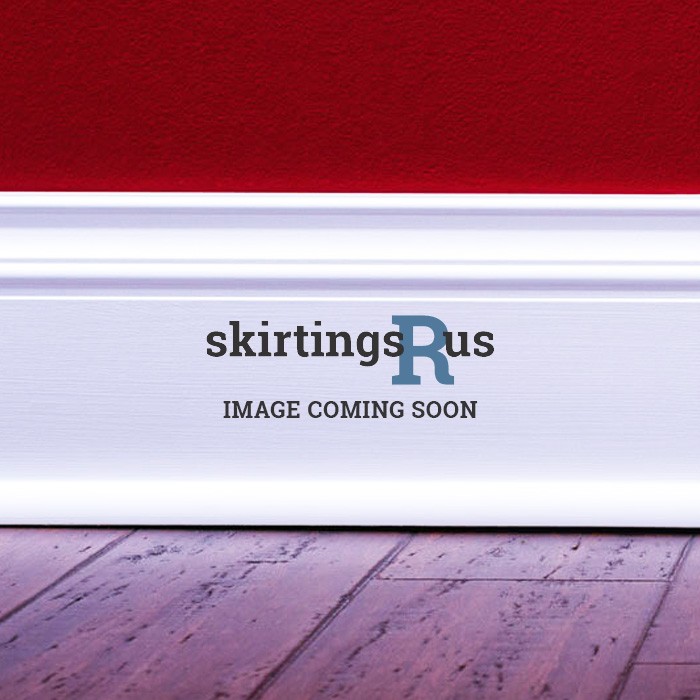 Primed
Skirting or architrave ordered with a primed finish will be pre-primed and ready for painting. Orders are primed with a cellulose based MDF primer which can finished with any paint product (be it oil, water, or spirit based).
Primed skirting and architrave will go through our entire finishing process, which is made up of the following stations;
● First Coating - An initial coat of MDF primer is applied and dried.
● Sanding Station - The product is sanded down.
● Second Coating - A second coat of MDF primer is applied to seal the board and then left to dry.
● De-nib - Product is de-nibbed, removing excess MDF particles.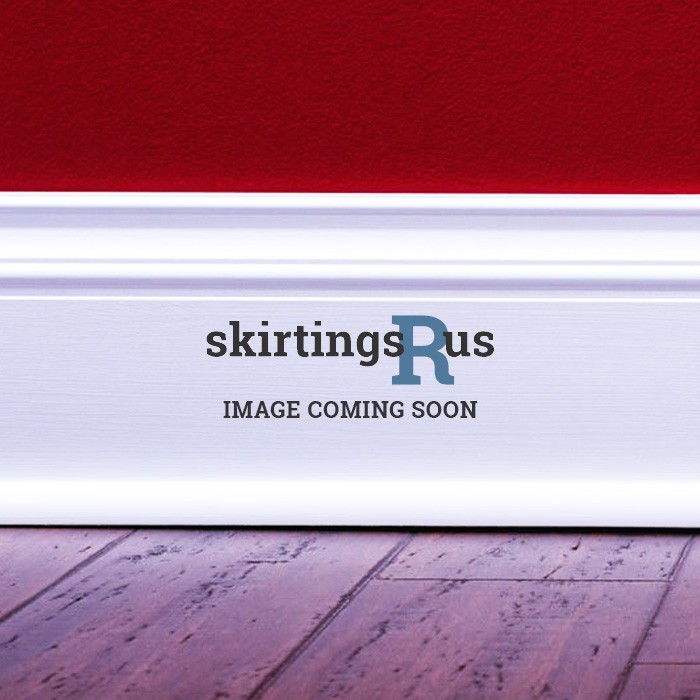 Foil Wrapped
Foil wrapped products are a cheaper means of gaining a real timber look, with the popular material properties of MDF. The added advantage of a foil wrapped product is that it is fully finished, requiring only installation, and that they can be wiped down since the plastic like foil is wipe resistant.
Foil wrapped skirting will contain a standard MDF core, but instead of being sprayed, the board is wrapped in a paper like foil which printed either white, or with wood grain patterns. This gives the appearance of real wood.
The manufacturing process for this product consists of passing the material through a machine with two stations:
● Heat Station – First, the foil is passed through a series of heaters, which activate the hot-melt glue on the wrap.
● Application Station – Second, the foil is paired with the MDF core and travel through a series of rollers which apply pressure to the surface of the product and bond the foil to the MDF core.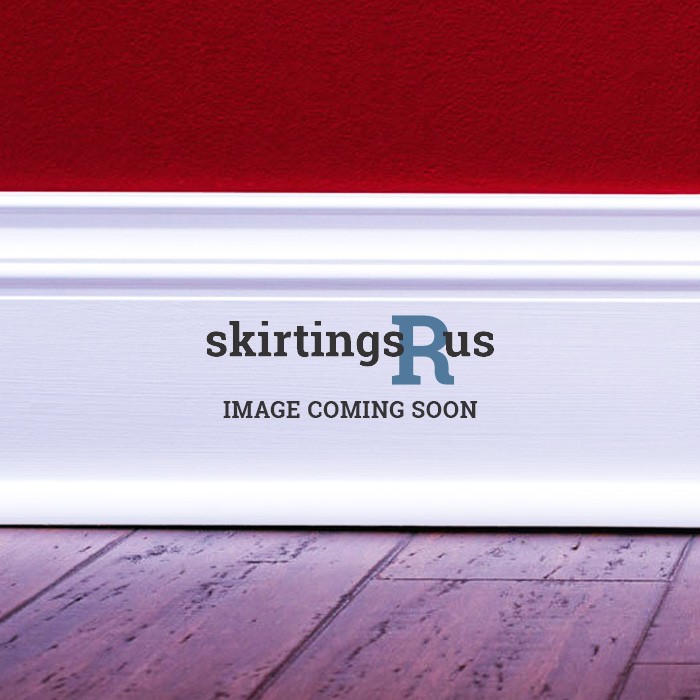 Veneered
Veneered skirting boards combine the aesthetics and textural properties of real timber with the economic material benefits of MDF which wont bow or split. Our veneered range is perfect for those who want a real timber aesthetic, but without the cost of solid timbers.
Veneered skirting will contain an MDF core, but are instead wrapped in slivers of real wood. The product is supplied unfinished, so customers can oil or lacquer the product to suit the rest of their room.